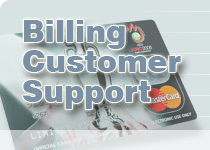 Under U.S.C. Title 18 Section 1029 We actively prosecute and assist in prosecutions of fraud for individuals falsely claiming unauthorized use of credit cards. If you claim unauthorized charges, we will investigate and contact you!
Welcome to our Customer service. On this section of our site you can get self-help solutions:
Cancel your subscription for the website;

Retrieve your membership details (site, login, password);

View Your purchase details, full history of purchases;

Contact site owner where you place order;

Get and request your tracking number;
To enter Customer Service you will need Full name and E-mail address that you normally use in your order details.
Search for a credit card transaction: